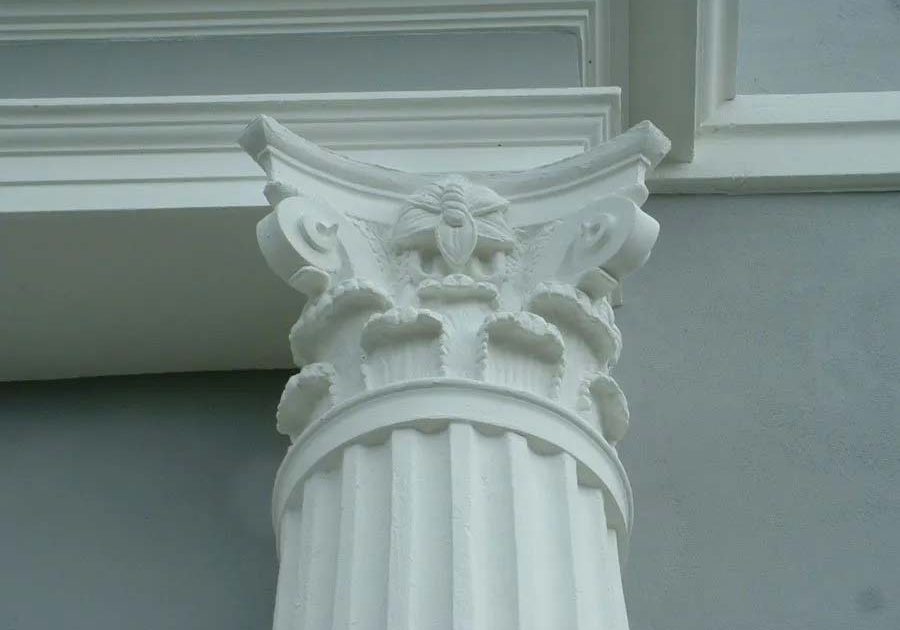 Specialist in external decorative plaster work
Alongside our range of internal services, we also specialise in external decorative plasterwork, including general lime rendering, helping to restore buildings to their original beauty, whilst treating them with the respect and care it deserves. Whether it's reproducing ornate, detailed plasterwork, repairing a section of a property or providing bespoke, handcrafted mouldings, we can advise on the solution to best complement and enhance your building's architecture.
External decorative restoration
We regularly work with architects and contractors to help restore buildings to their former grandeur. Our decorative exterior mouldings and rendering services enhance the appearance of both historic and modern buildings, and we can reproduce, salvage, restore and copy even the most detailed and oldest of designs, from keystones and cornices to architraves, providing a stylish and durable finish.
Our skilled team also use trusted, traditional methods to ensure that all plasterwork perfectly integrates with a building's architectural style and period, including using historic materials such as lime and mortar. We also provide a bespoke service, and can work with you to create mouldings to suit your exact building specifications, all handcrafted by experts in our dedicated workshop.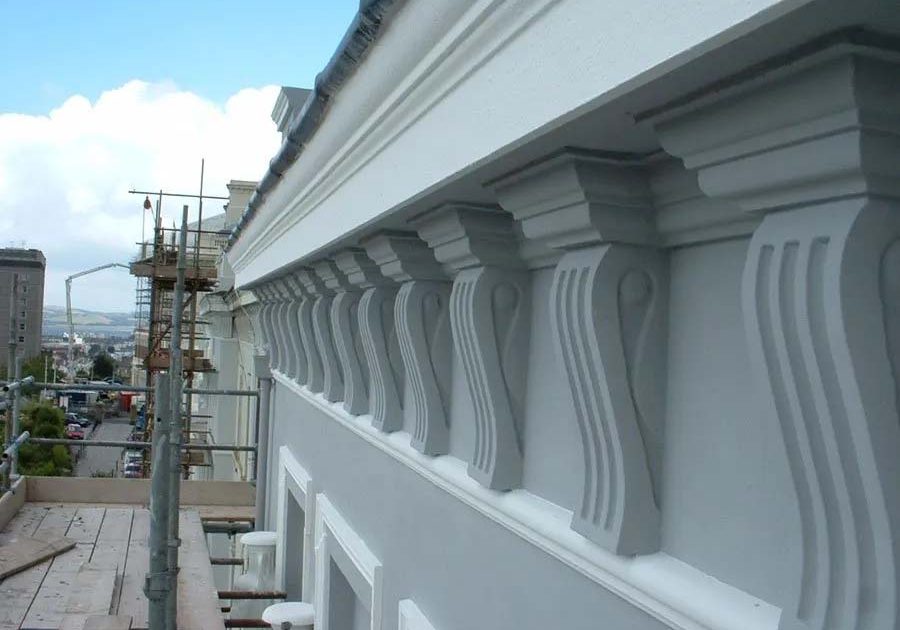 Private residence Plymouth Hoe
After many years of neglect this Grade II listed building, which is also a prominent landmark on Plymouth Esplanade, was restored to its former glory by F.H Crocker & Co in partnership with our parent company J.H. Lidstone (Plastering) Ltd.
The external lime render was renewed where necessary and all of the existing architectural features were beautifully reinstated. Many of the existing features were so badly eroded and weather-beaten that original master moulds had to be created from salvaged samples and by referring to the surviving original architect drawings.
Four large decorative urns were reinstated to their lofty location - reproduced by referring to the only existing urn (which was also badly damaged) which had lain dormant in the courtyard.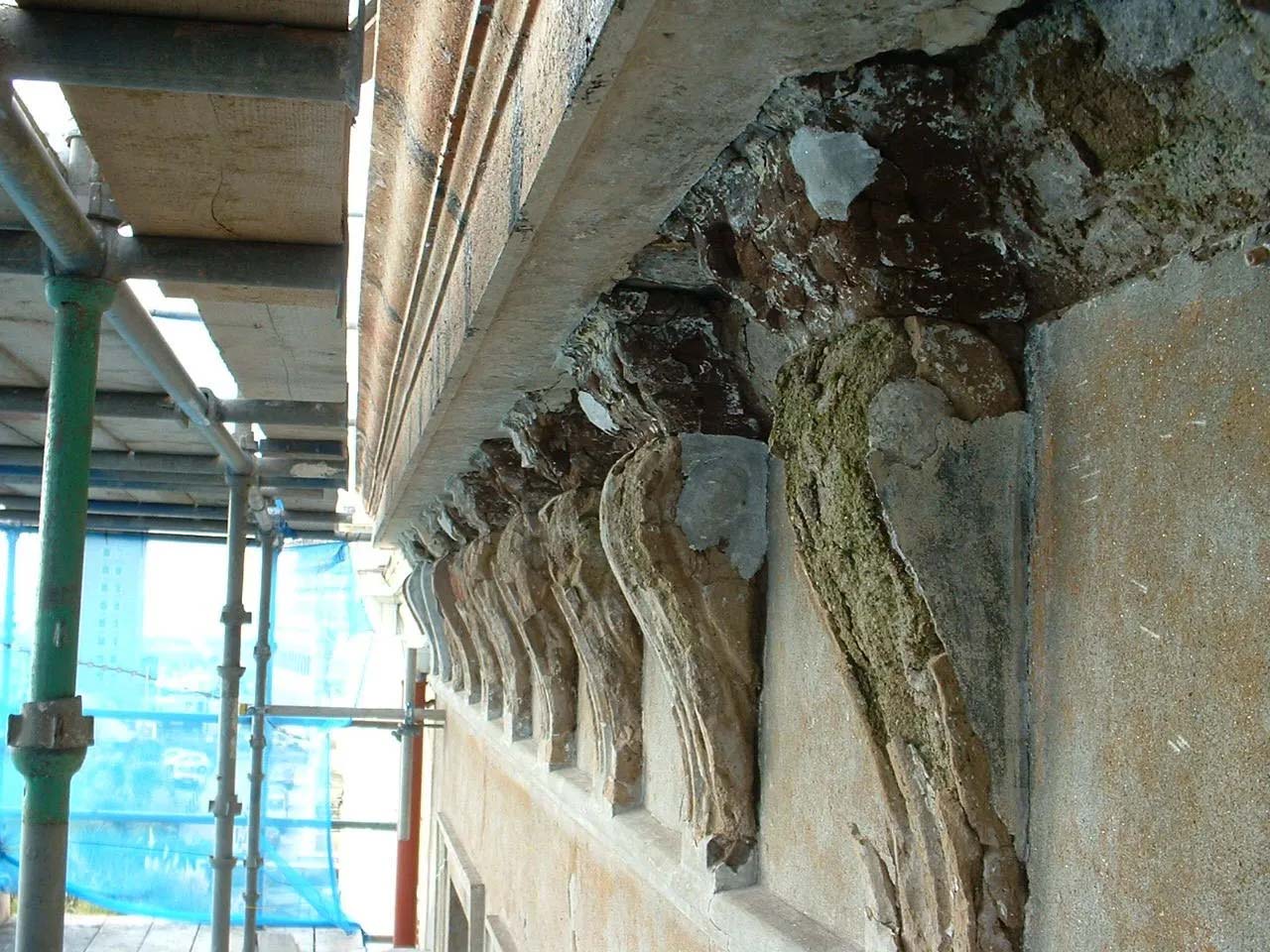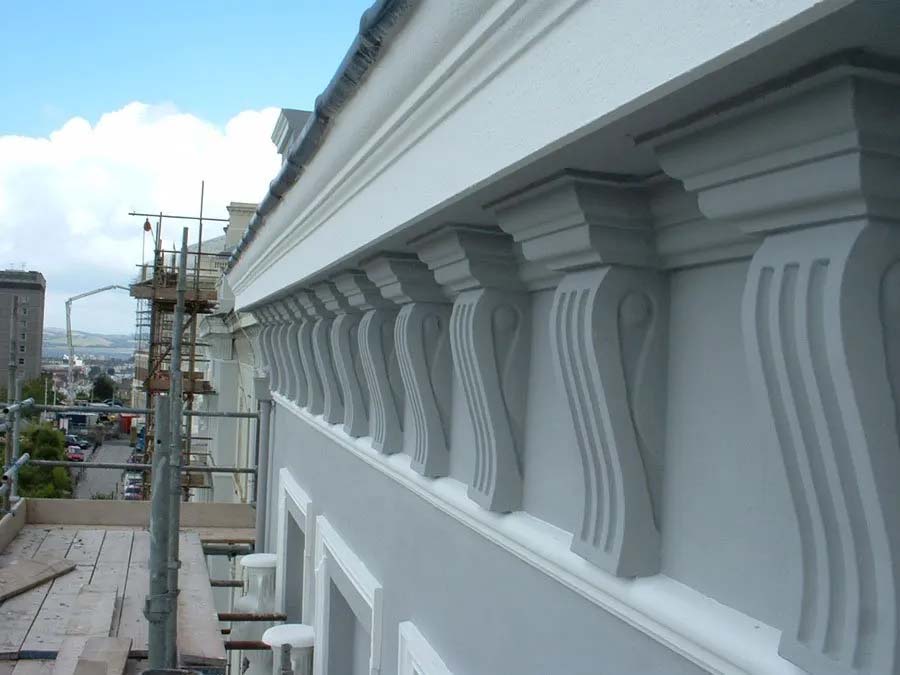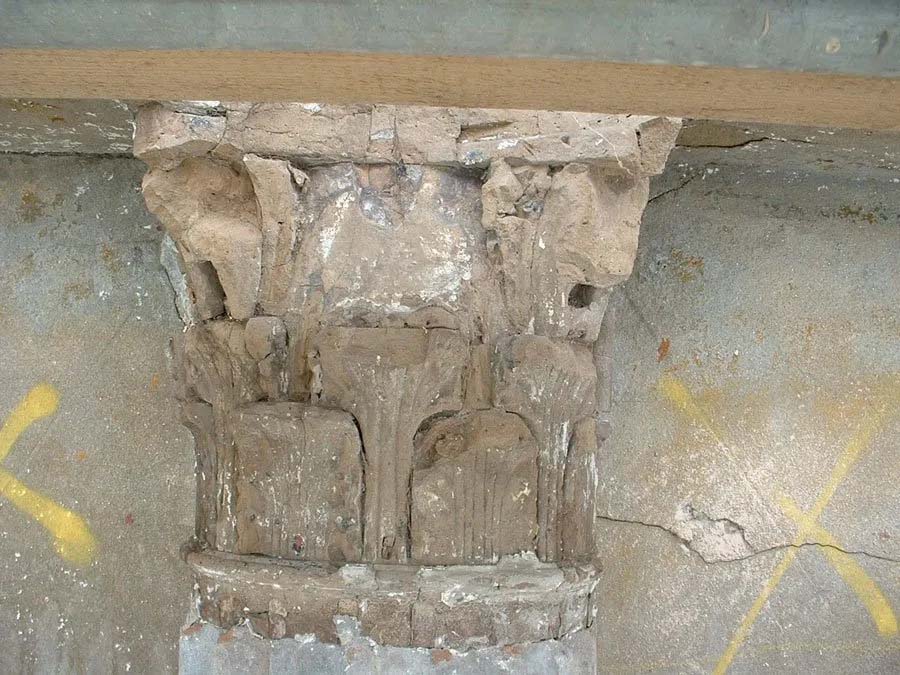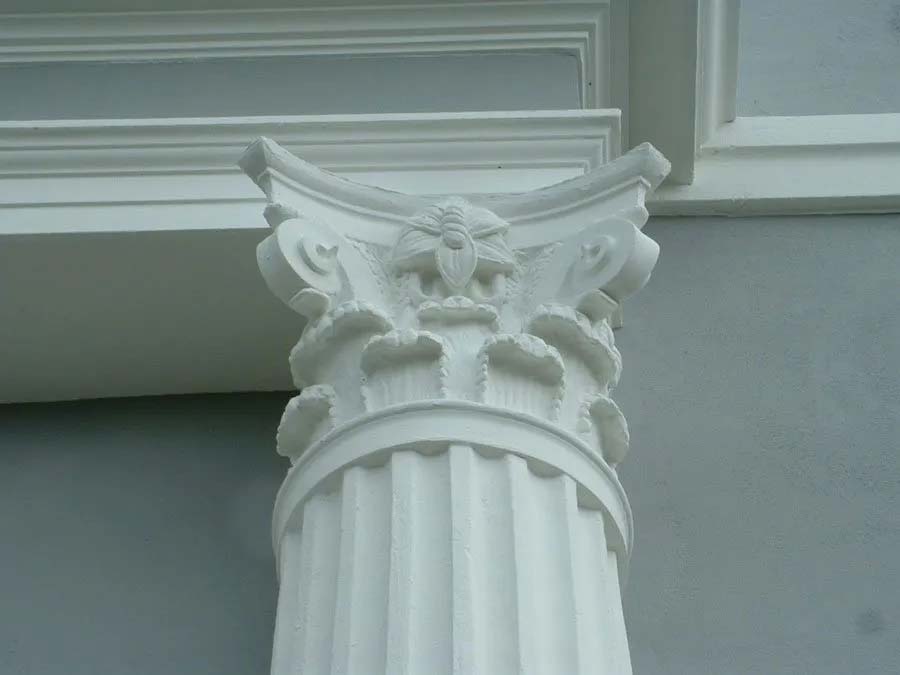 Contact FH Crocker & Co for decorative plastering & restoration in Devon, Cornwall & Somerset